Triple-Sorting Roll Screen
Sorting syste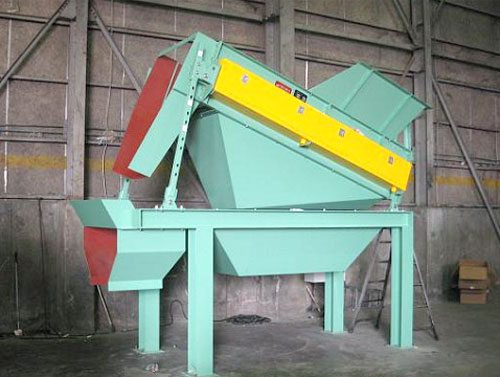 New way of sorting
The tilted roll screen allows sorting the input materials into large, small and heavy pieces, and it reduces the burden of sorting in the following process.
---
Characteristics
Mass processing with a compact body
No clogging or entanglement
Accurate sorting
Fixed output to the following process
Low noise and low vibration
---
Characteristics
By adjusting the installation angle and rotation speed of the discs, the input materials can be sorted into "oversized pieces," "undersized pieces" and "heavy pieces."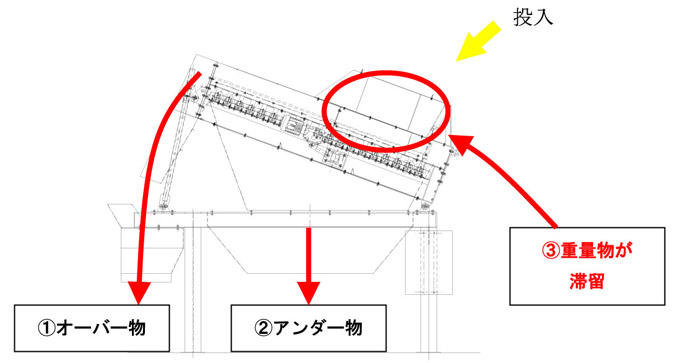 ①Oversized pieces
Large pieces don't fall through the screen and conveyed as oversized pieces.

②Undersized pieces
The fines fall through the screen surface and are collected as undersized pieces.

③Heavy pieces
Heavy pieces neither fall through the screen nor climb the tilted screen and are collected from the rear hatch.

Items to be processed
Plastic bale, kitchen garbage, chipped wood, other
---
---
---